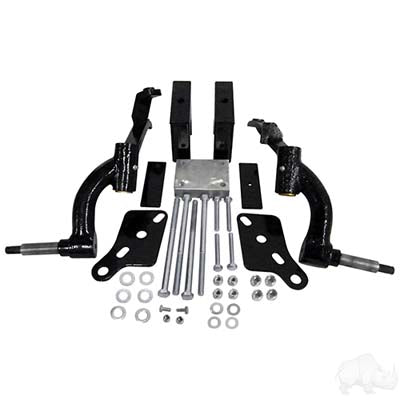 RHOX Lift Kit, Club Car DS 03.5-09, *Must have front black plastic dust covers
RHOX 6" Drop Spindle Lift Kit for Club Car DS Gas and Electric 03.5-09.

Specially designed for extreme environments and all-terrain use.

Spindles are constructed of cast steel.

Easy installation.

10" or larger offset wheels required.
NOTE: In order to use the LIFT-106, the DS must be 03.5-09 and have black plastic dust covers on the front hubs. If the DS has metal dust covers, please see LIFT-101.
Club Car DS 03.5-09 will have black tie rod ends with male threads.