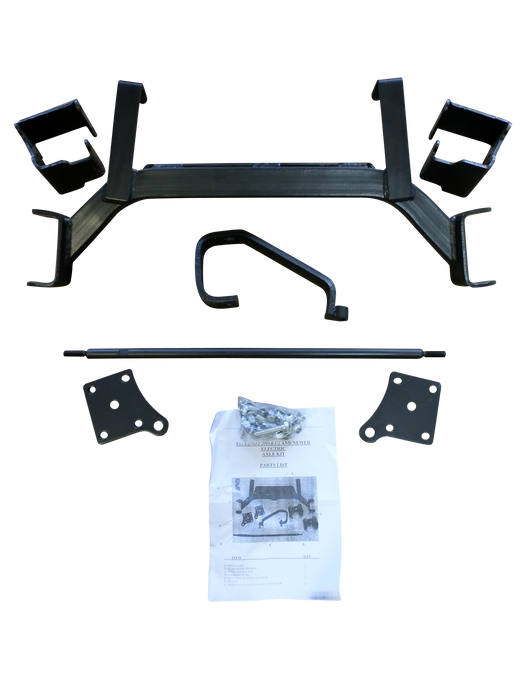 6" Drop Axle Lift Kits for E-Z-GO Golf Cart for 2001.5+ EZGO TXT electric cart
All Alloy Class 8.8 high strength hardware!

(Proof load 85000psi/Yield Strength Min 92000psi/Tensile Strength 120000psi)
Replaces stock front axle with drop axle design!
Lengthens wheelbase!
Includes front and rear lift!
No cutting or welding!
Lift will accept 23" tires!

 

Step by step installation instructions!